Camira - SL6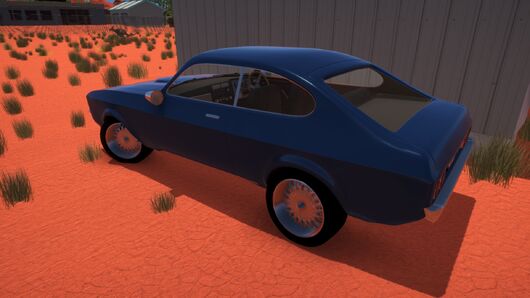 CAMIRA: Base model - SL6
The Camira, a sporty, two-door fastback. It's a mid-sized coupe with American origin and resembles an early 80's fastback coupe. It bears a simple, yet eye-catching interior with space for 5 passengers and having two doors, the two front seats are folding seats. A base model, which could put a hole in your pocket costs $30520.
The 3.9L (3850cc) engine, which has a straight (inline) 6 configuration. The SL6 puts out 203Hp and 302Nm of torque. Depending on your driving style, this may or may not be enough to pull the 1369.1kg Camira around.
There is also nothing special about the 2.80 first gear ratio, 4 speed gearbox with a shifting time of 0.5 seconds. Pushing the rear wheels the car is fitted with a differential with a 3.75 ratio. This combination gives a top speed of 200km/h.
290mm disk brakes on all wheel has a 1500 braking force in the front and a 620 brake force in the rear. Stylish 225x19 steel rims connect 225x40R19 tire to the car. Rather light sway bars of 14mm in the rear and 18mm in the front level the car out in the turns.